Discover where to dive in Tenerife!
The Canary Islands stand out, among other things (such as their pleasant climate), for their crystal clear and transparent waters. With a visibility of more than 20 metres, it's the best option for scuba diving beginners or for experienced divers to enjoy the long dives. In the Canary Islands, with hardly any continental plate, great depths can be reached in a very short time. If you like diving or snorkelling, and you're in Tenerife, don't miss this experience!
Diving in Tenerife allows you to discover a spectacular landscape under the sea, of volcanic origin, with many different species and landscapes. There are dive sites for all levels, whether you're a professional, novice or experienced diver. Discover wrecks, large schools of fish and impressive volcanic structures.
In this article, you'll discover the 5 best dive sites in Tenerife: an experience not to be missed.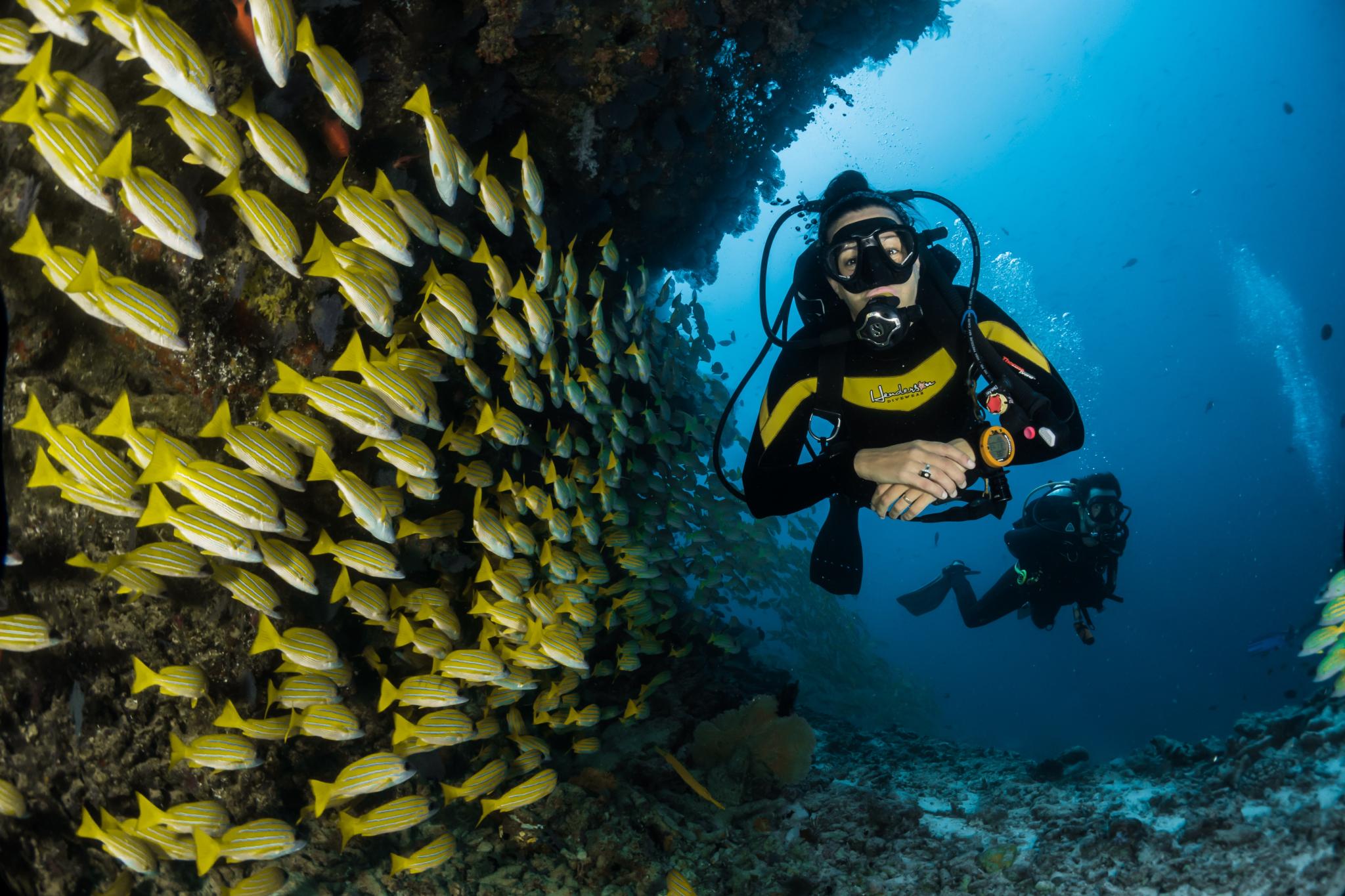 1. La Catedral
La Catedral (The Cathedral) is a majestic dive site located on the north coast of Tenerife, in front of Puerto de la Cruz. It's pure volcanic landscape, with basaltic arches, which can be reached by descending some 30 metres and then starting the ascent inside this vertical tunnel. 
What can you see in La Catedral? You can discover Island grouper, moray eels, Mediterranean rainbow wrasse, parrotfish, bigeyes, arrow crab and brown moray eel. Also, if you're lucky, you may see greater amberjacks, white seabream and the atlantic horse mackerel in mid-water and, on the sandy bottom, yellow and red gorgonians.
Level: Advanced due to the depth.
Depth: 30-40 m
In the area of Puerto de la Cruz you can also dive at Rapadura, Cueva de la Matanza, Baja Realejos and Chimenea, among others.
2. Garachico Tunnel
The Garachico Tunnel is another emblematic advanced dive site in the north of Tenerife. This volcanic tunnel was formed by one of the many eruptions in the area. It's accessed through an opening in the rock about 3 metres in diameter, with a vertical descent to a depth of 20 metres. Then, after a 90-degree turn, the tunnel becomes horizontal.
What stands out about the Garachico tunnel? Its majestic basalt arch and the slipper lobster scyllarus arctus that live in the darkness.
Level: Advanced.
3. Bufadero
El Bufadero is located in the south of Tenerife, near Puerto de los Cristianos, and is a very special dive site due to the number of turtles and bull rays that approach divers with curiosity. The rocky bottom is only 10 metres deep.
Level: easy, suitable for divers of all levels.
4. The Tabaiba Wreck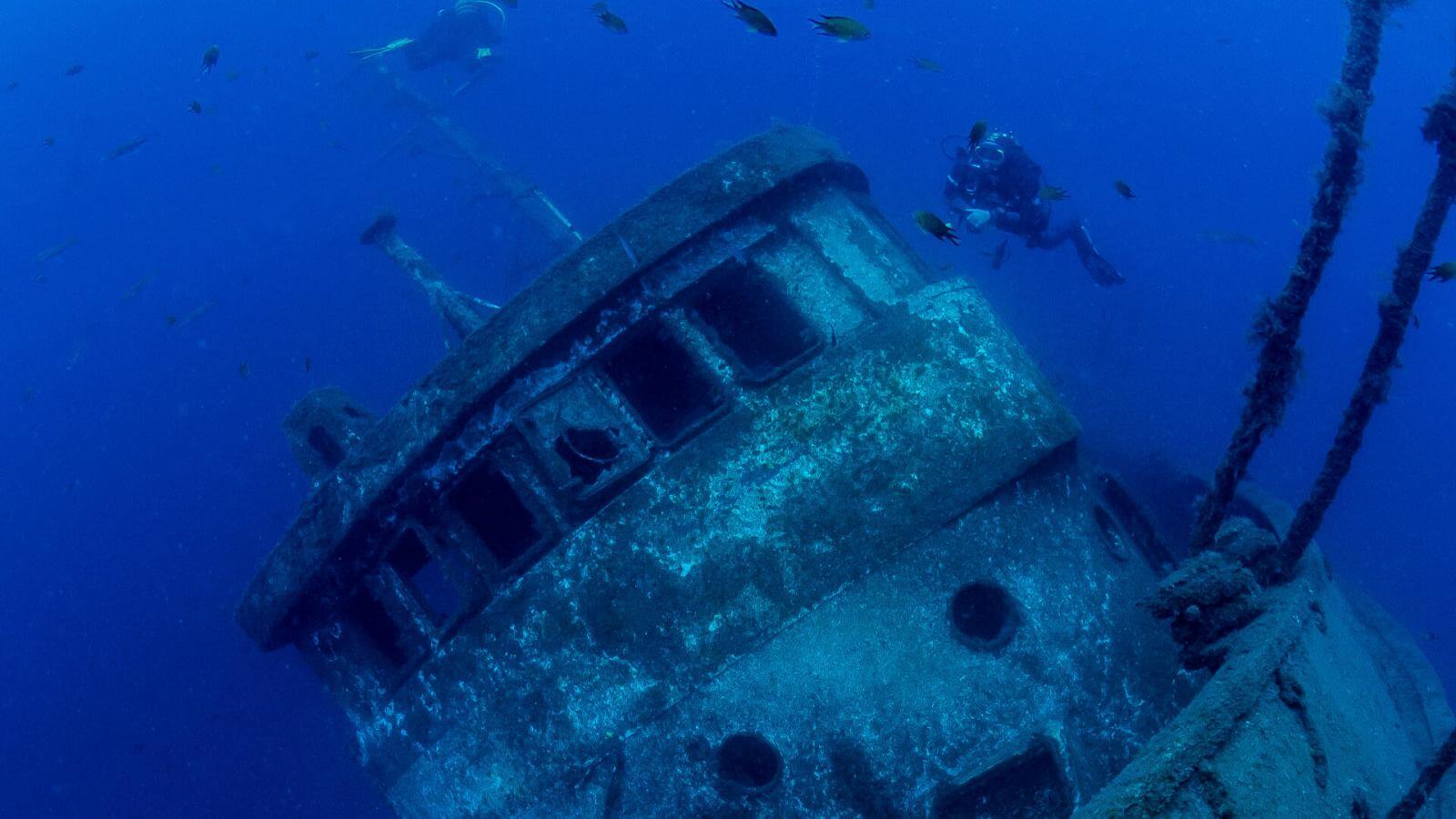 In the wreck of Tabaiba you can find "El Peñón", an old tugboat of more than 30 metres in length sunk in 2006 in the northeast of Tenerife, near Santa Cruz, in Tabaiba baja. Access is easy from the shore, and you can enter the interior such as the engine room and the forward cabin, but be careful not to get tangled. To access the wreck of Tabaiba, from the bathers' area, at a depth of about 10 metres, you can go down the underwater pipe.
What can you see at the Tabaiba wreck? It's common to see a large swarm of barracuda around the ship, as well as the Atlantic mackerel, trumpet and parrot fish, rays, greater amberjack, sardines, bigeyes, among others.
Level: Suitable for all types of divers, whether admiring the wreck from the outside or from the inside.
Depth: 20-30m
5. Punta Rasca Lighthouse
This dive site is located in the south of Tenerife, between the towns of Las Galletas and Los Cristianos. It's a very popular area and is suitable for all types of divers, with several tunnels, arches and small caves easily accessible, as well as black corals.
What can you see at Punta Rasca? There are all kinds of fish: rays and Island grouper, groupers and barracudas and, if you're lucky, you might see a tamboril (puffer fish) and the frogfish (which is usually very well camouflaged).
Level: For all types of divers. The experienced diver can dive to 50 metres.
Immerse yourself in the crystal clear waters of Tenerife and discover its reefs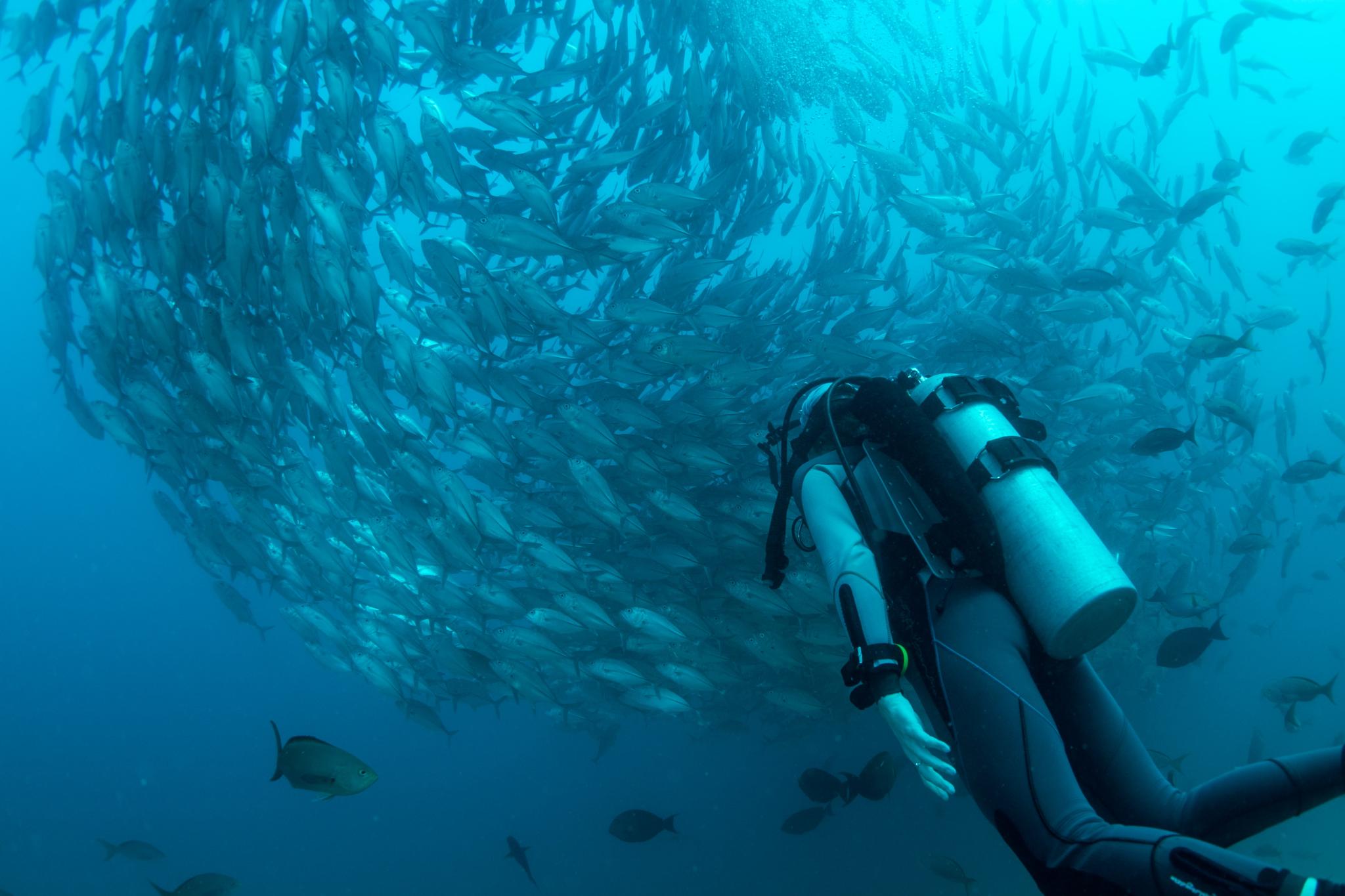 If you're looking for accommodation in Tenerife, we recommend the HD Parque Cristóbal. It's one of the best family hotels in Tenerife and is located in Playa de las Americas, so stay closer than ever to the most important places to visit in Tenerife and have a great holiday!