Discover here everything you need to know about sport in the Canary Islands. Find out why the Canarian archipelago is ideal for doing sport!
Sport and the Canary Islands have always gone hand in hand. Imagine being an honorary member of a gigantic outdoor sports club. In other words, being a perpetual membership of a gym with enviable year-round temperatures and an ocean-sized swimming pool.
The Canary Islands are the archipelago of good weather, tailor-made for all types of sportsmen and women. Indeed, it is famous for its spectacular beaches of fine sand and crystal-clear waters, but it also offers much more than sun and sand.
Its lush forests, mountains, trails, ravines, coves, reefs and clear skies are some of the archipelago's natural spaces that invite you to practice active sports, without forgetting relaxation, fun and adventure.
Did you know that this real haven for sports enthusiasts is the favourite destination of countless professional sports teams from all over the world throughout the year? And in case it's still not entirely clear, the gym of the good weather never closes in the Canary Islands.
What sports to do in the Canary Islands
Many may think you're a bit crazy because you get up so early to run so many kilometres. Others probably don't understand that you're always on the lookout for a higher mountain, a longer wave, a stronger wind or that you only have your eyes on the next race...
And it's probably all true, because every second that passes without doing what you love most is time that simply passes, because sport is an inherent part of your being, and you wouldn't understand life without it. That's why, when you're asked why you do it, you just shrug your shoulders with a smile and answer: because I like it.
Surf, windsurf, kitesurf, stand up paddle, bodyboard and kayak
The more than 1,500 kilometres of Canarian coastline, the long days of sunshine, the wind, the climate, the water temperature and the particular geography of the archipelago's coastline make it the ideal destination for those who enjoy riding the waves. In fact, a multitude of competitions are held on the islands thanks to their spectacular spots.
Diving and freediving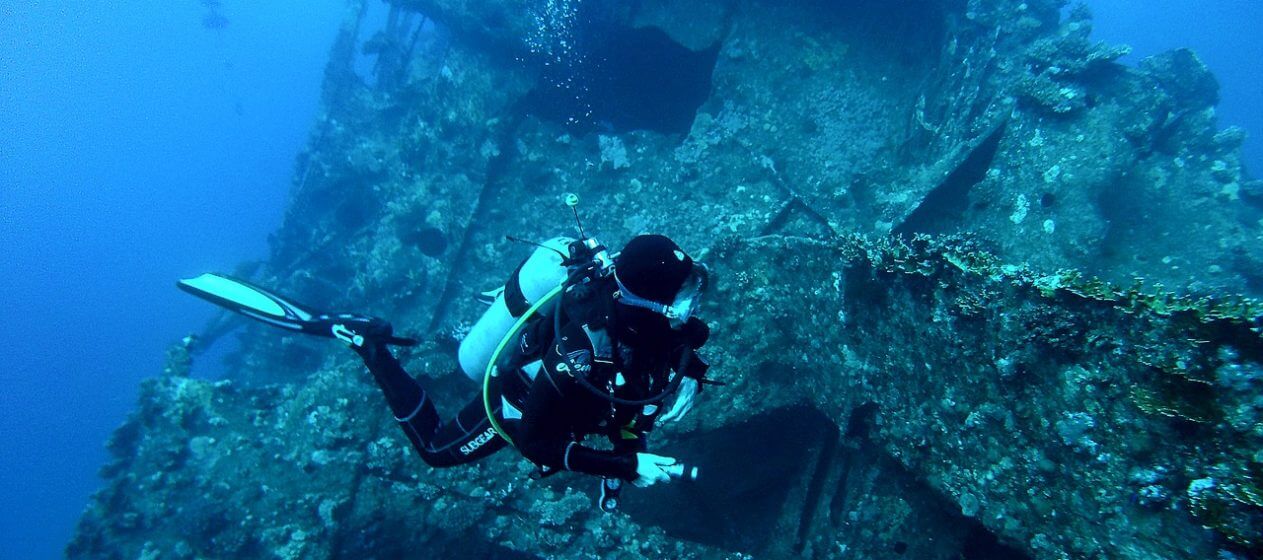 The volcanic and colourful seabed of the archipelago is an extraordinary natural spectacle for diving enthusiasts. But if you want to put yourself to the test, here you can learn to control your mind and body to unsuspected limits by holding your breath safely.
Sailing and recreational fishing
One of the traditional sports in the Canary Islands is sailing. And it is the trade winds blowing from the north, the true engine of the Atlantic, that are responsible for this. But if you like to cast your rod and wait for the bait to bite, the Canary archipelago is the perfect place to enjoy sport fishing while respecting the environment.
Golf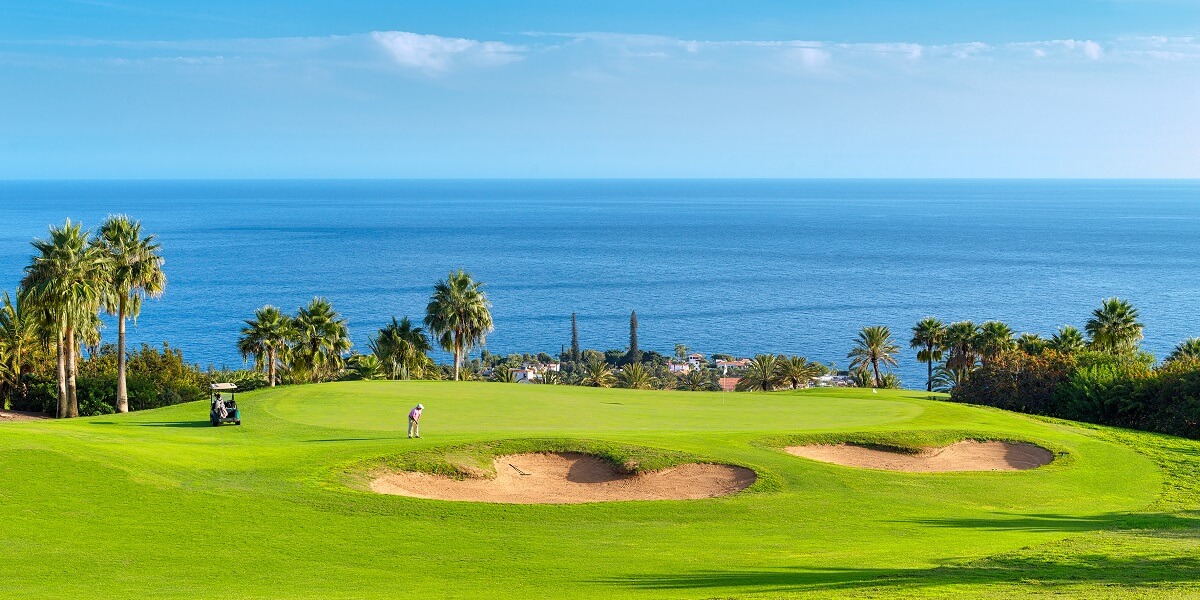 The Canary Islands have first class golf infrastructures adapted to all handicaps, most of them designed by international champions and prestigious architects. These golf courses are true oases of tranquillity where you can enjoy the calm and serenity necessary to improve your game or just practice your favourite sport.
Hiking, trail running and orienteering
Walking and running are two of the best ways to enjoy nature. And if it's along the trails of the Canary Islands through landscapes full of contrasts, all the better. In addition, there are many places with ideal conditions for beginners and elite orienteers to explore the archipelago with a compass.
Canyoning, climbing and speleology
The complicated mountainous geography of the Canary Islands makes this archipelago a geological paradise dotted with ravines, caves, mountains, rocks and cliffs where you can go canyoning, climbing and caving. They say that what is essential is invisible to the eye, so it is best to be well prepared to discover the hidden treasures of the islands.
Cycling, bicycle touring and mountain biking
Another of the most popular sports in the Canary Islands is on two wheels. The particular landscape of the archipelago offers numerous cycling routes to be in direct contact with nature, whether in the form of mountain biking, long-distance routes or simply for a ride.
Skydiving and paragliding
Seeing the Canary Islands from a bird's eye view is a once-in-a-lifetime experience. Both its volcanic landscapes and the beauty of its coasts provide a panoramic view full of contrasts, especially when seen from the sky, either slowly by paraglider or quickly by parachute.
Tennis, paddle tennis, squash and Basque pelota
The Canary Islands have many sports complexes with plexipave, clay or synthetic grass courts for the practice of popular racket sports such as tennis, paddle tennis, squash or Basque pelota, among others. All this with renowned teams of physiotherapists who guarantee a first class fitness and training.
Horse riding
Getting to know the Canary Islands riding a horse is a sensation from another dimension: where else could you enjoy a horse riding route on the beach, in the mountains or on a racecourse under enviable weather conditions? Probably nowhere else, so regardless of the level, the Canarian archipelago is ideal for horse lovers.
Sport in the Canary Islands is at a different level
As you will have seen, practising sports in the Canary Islands is an option you can't miss out on. But when you're done... what better than to rest in one of the best hotels in the Canarian archipelago?
All things considered, practising sports in the Canary Islands is one of the best alternatives to discover in a different way an archipelago that is unique in its kind, above all due to its excellent climate, its intricate geography and its rugged coastline. We're waiting for you!
Sources