The new Superior Suite EMBLEM rooms at HD Parque Cristóbal Gran Canaria by HD Hotels are an experience not to be missed.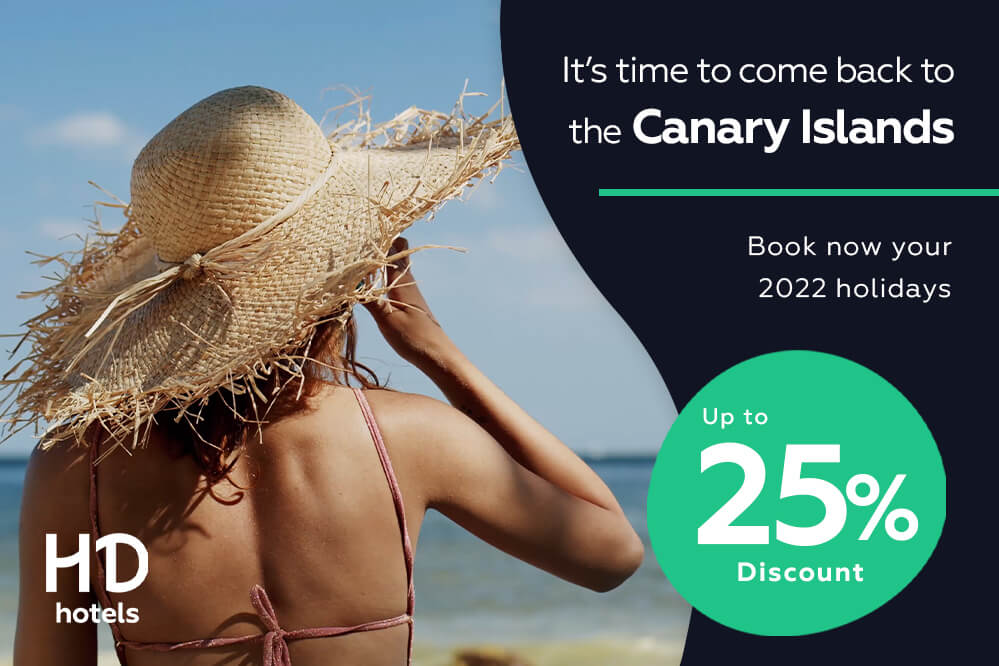 In recent times, the HD Hotels team has been working hard, directing their efforts towards a new paradigm shift in all types of accommodation.
And, among all of them, there is one that stands out especially above the rest: the Superior Suite EMBLEM of the HD Parque Cristóbal Gran Canaria. Here's why.
Superior Suite EMBLEM: the mother of all rooms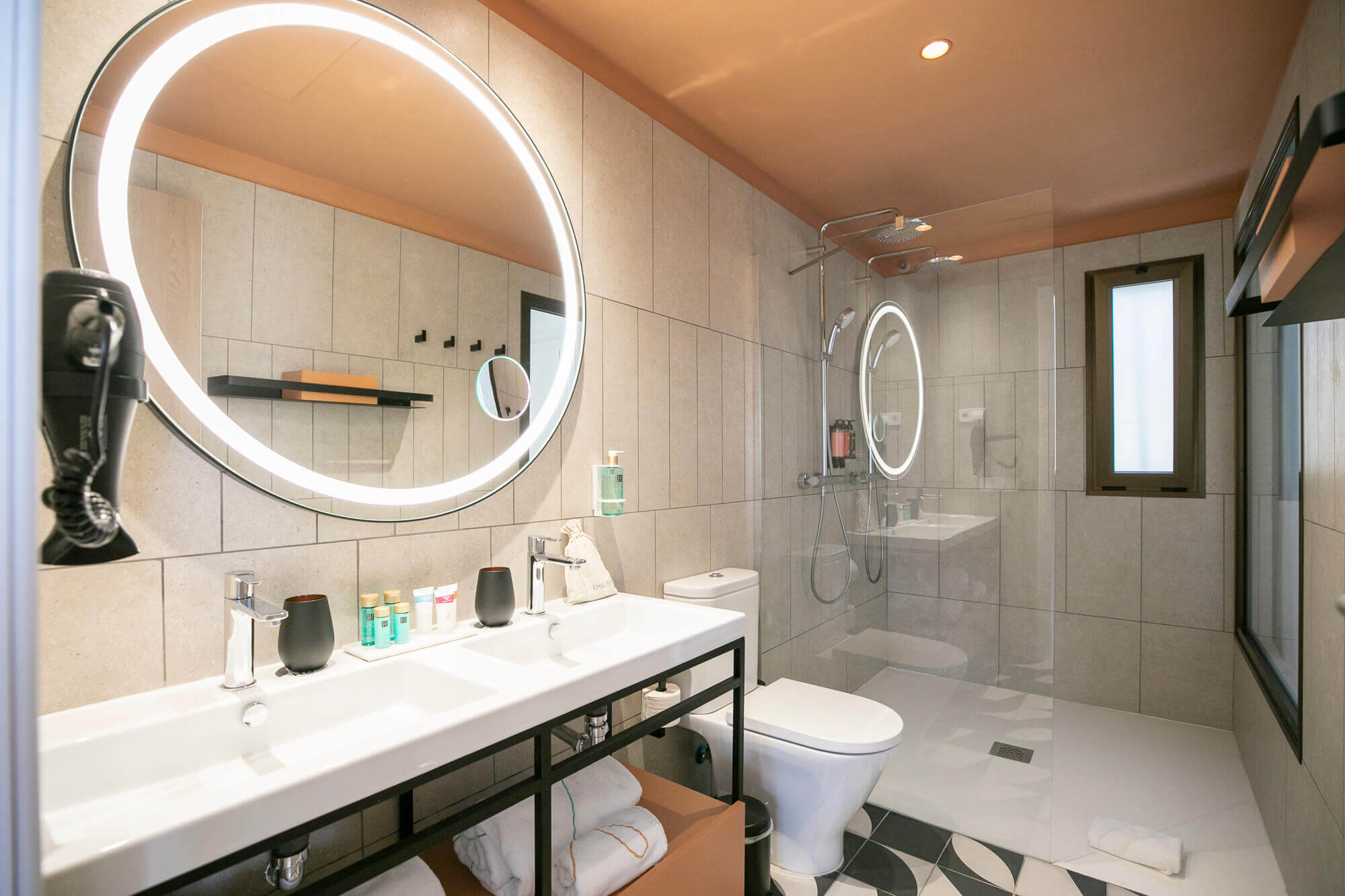 The complete renovation in 2021 of HD Parque Cristóbal Gran Canaria, one of the most emblematic hotels on the island, involved a conceptual adaptation of the hotel experience. And proof of this are the new Superior Suite EMBLEM rooms.
These are rooms with a cozy and modern look in a boho chic style fused with reminiscences of Canarian culture. Thus, the new wooden furniture is combined with organic textiles in earth tones, achieving a warm and comfortable atmosphere.
The EMBLEM Superior Suite recommended for adults are specially designed for the enjoyment of couples, but they also admit a third guest thanks to their comfortable sofa-bed and the extra wardrobe in the living room.
Its living room without kitchen is very intimate and is clad in noble woods with a separating lattice, a working table dressing table, a coffee table and a 55 '' smart TV, among others. In addition, its independent bedroom has a king size bed, casual open wardrobe, etc.
Thanks to a sheet of glass that gives it great space, it connects with a spectacular bathroom with a 4 m² shower with double shower head with a raining effect and double wash, being an experience for couples.
EMBLEM, the concept that will change your life forever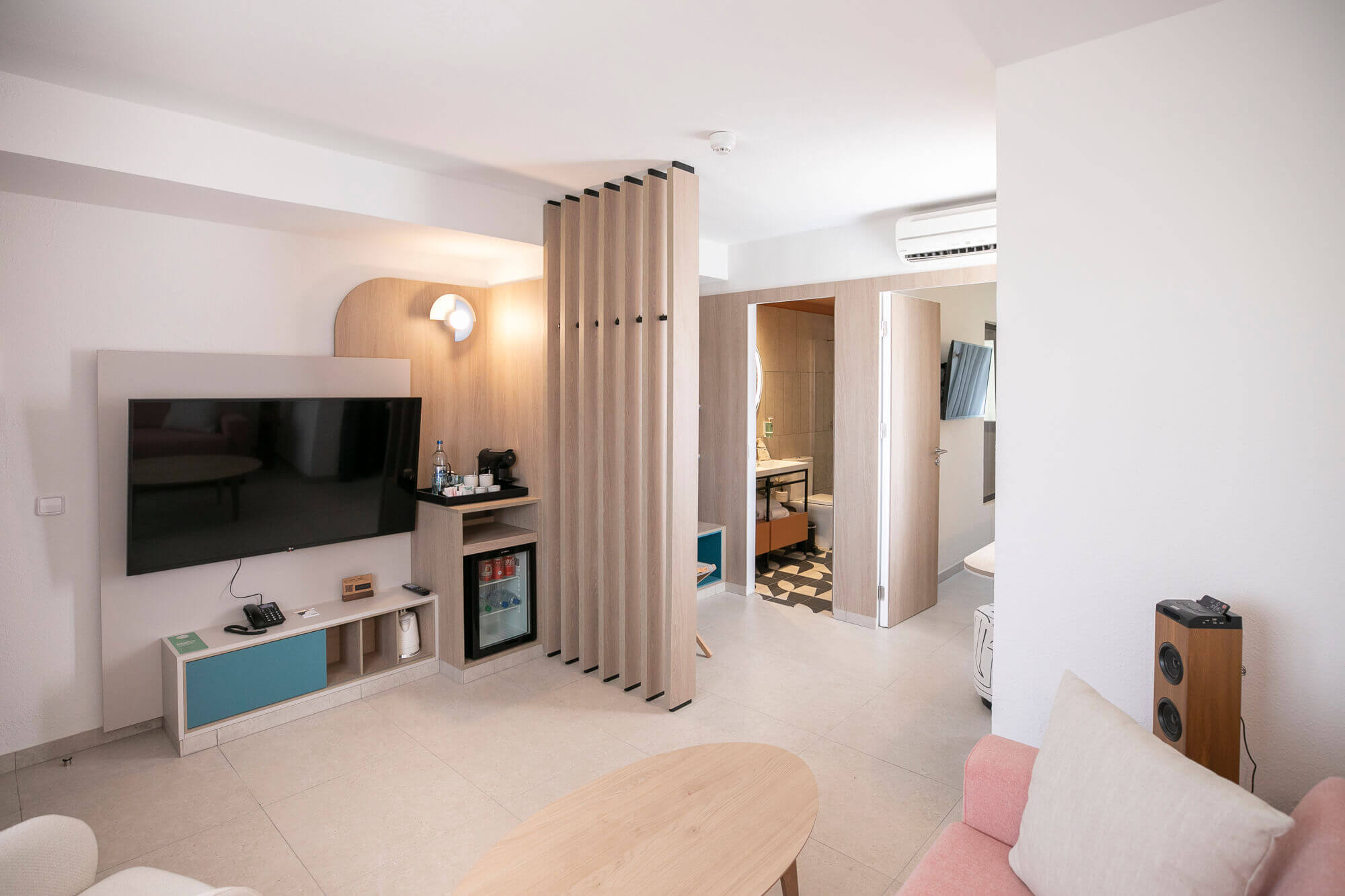 The new HD Hotels EMBLEM concept focuses on enriching the guest experience through its exclusive services in accommodation, in addition to providing room care in terms of technology, amenities and special attributes , and to be able to live an experience closer to luxury.
EMBLEM FOOD & BEVERAGES STANDARD
An offer of the highest quality, delicately presented in our EMBLEM Restaurant with a minimalist style that covers any expectation of food diet.
Gourmet Restaurants (available on a reserved basis).
Improved all-inclusive service.
Trattoria restaurant with personalized attention.
Wine tasting.
Bars and Gin Clubs with international drinks.
EXCLUSIVE EMBLEM AREAS
Clients have priority and exclusivity in terms of attention and spaces in:
EMBLEM Lounge
EMBLEM Guest Desk
EMBLEM Spa
Superior Suite EMBLEM, the best option for couples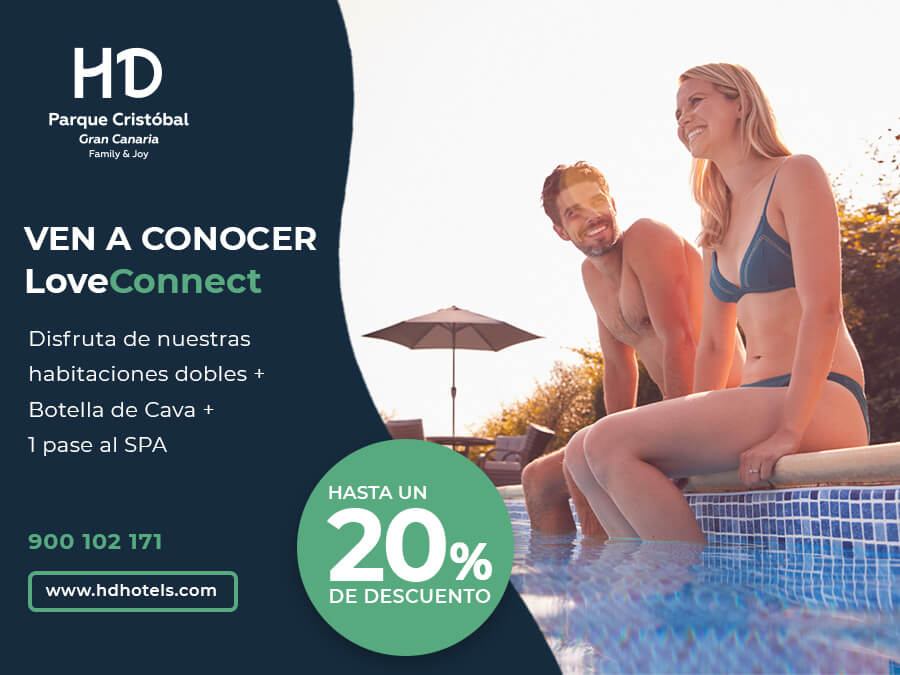 If you are already wanting to enjoy your stay in our Superior Suite EMBLEM as a couple You must hurry because our exclusivepromotion will LoveConnectallow you to spend a few romantic days of authentic relaxation with up to a 20% discount, with a bottle of cava and a pass to the spa in our HD Parque Cristóbal Gran Canaria included. Are you really going to miss it?