Discover the best offer to enjoy a total reconnection of sensations in an island made for rest. Fall in love again on Lanzarote with us, HD Hotels.
"Getting carried away sounds too good..." says a famous song that alludes to the need we have to escape from routine and disconnect from everything that in our day to day wears us down. Lanzarote is a place that seems to have been created to re-engage you with those precious emotions that have marked you so much in life.
From HD Hotels, we want you to reconnect with your partner and everything that brought you together. We are aware that you will both be in the right place at the perfect time to rediscover everything that has brought you together.
By booking before the 31st of August 2020, you will have the opportunity to enjoy a 50% discount at the newly renovated HD Beach Resort on Lanzarote. We will give you a bottle of cava and a spa, so that you can toast to the union, while you relax with your companion in a space conducive to (re)falling in love. Find out all the conditions of this offer here.
Lanzarote: A place to fall in love (again)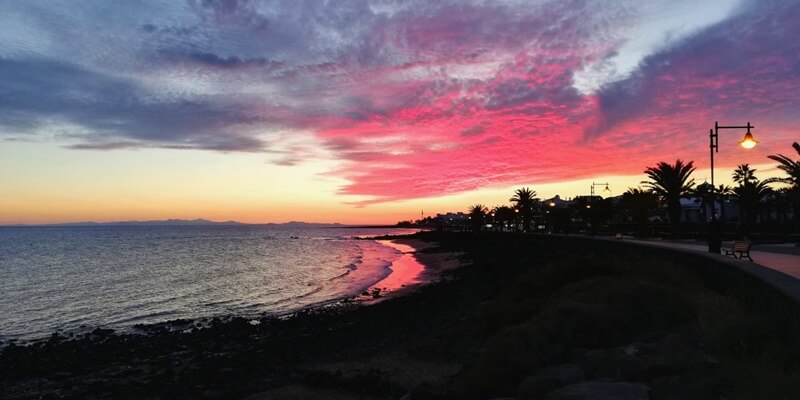 One of the best hotels on the island, combined with an environment where the water of the Atlantic melts and the heart of volcanic fire of a fairytale island. The white sand beaches, turquoise waters and volcanic landscapes will be the scenario that will star, what we are sure will be, an escape that will revitalize both you and your companion.
You will be able to visit places like the Timanfaya National Park, where you will travel to the origins of an entire archipelago, covering hectares of a landscape that does not seem to be of this world, where the ochre and reddish colours of the soil of Lanzarote, give you an unforgettable experience.
You will have beaches taken from the best holiday postcards, where walks on the soft white sand of the island will allow you to "put your feet on the ground" and connect directly with the energy of a place made for rest and good feelings.
Places like Papagayo Beach or Famara Beach are examples of the paradisiacal scenery that this beautiful and unusual corner in the middle of the Atlantic Ocean contains.
An island that is art, thanks to the mark left by César Manrique in places like the Jameos del Agua, where the fusion of nature and the artist's style takes place in beautiful rooms that take advantage of the beauty of the volcanic tubes, consequences of the underwater eruptions that created Lanzarote, to create one of the most representative corners of the island.
Enjoy a walk with dreamy sunsets, ideal to end a day observing how the day ends and the night begins. Places like the Redoubt beach or Montaña Bermeja, are ideal to enjoy this daily event.
Live a unique experience in one of the best all-inclusive hotels on Lanzarote, ideal for you to rest while we take care that you lack absolutely nothing so that you can have a dream holiday with your companion.
Take advantage of this offer from HD Hotels so that you can give yourself a reconnection to all those sensations that life gives us. You deserve it!
Vive una experiencia única en uno de los mejores hoteles todo incluido de Lanzarote, ideal para que descanses mientras nosotros nos ocupamos de que no te falte, absolutamente, de nada para que tengas unas vacaciones de ensueño con tu acompañante.
Aprovecha esta oferta que hacemos desde HD Hotels para que puedas regalarte una reconexión hacia todas esas sensaciones que nos dan la vida. ¡Te lo mereces!