Discover here the best board games for children. They are a great choice for those families that spend a lot of time at home and want to have some fun!
When spending a lot of time at home, boredom is a factor you have to take into account. Indeed, in a situation as delicate as the current one, you have to use your imagination to do things all the time. But, if you add your kids to the mix as many families do, you should know that board games for children are a great option.
This boredom affects adults and children alike, so looking for ways to spend a few hours a day together playing some board games is an amazing plan for everybody! If your kids are climbing the walls… don't sweat it! There are lots of games for children to get into. The best thing is that they're fun for the whole family!
Today's kids don't know that there was a time when the greatest new games couldn't be bought with just a click on the Internet. In fact, there was a time when gaming wasn't a pursuit of lone children with poor posture, tired thumbs and illuminated brows. Actually, there was even a time when families would sit down together and play games around the table.
Recently, there has been a huge board game resurgence, so now is the time to get your children involved in some real face-to-face fun with the whole family! Thus, if you want to keep your children away from the screens for a few hours, don't hesitate to pick some of these amazing board games!
Top 5 board games for children
Assuming there are no sore losers… sitting down to play a board game together is a great alternative to get some quality time as a family. The best family games definitely have a lot to laugh about as you play, so here are five of the best board games for kids from toddlers to teens to get you started!
1. Online board games
This is, probably, the option that children love the most because they can play right in front of their screens. Whether they play on the computer, the tablet or even the mobile phone, classic online board games are a great choice for them! Games such as Battleship, Snake and Ladders, or even Game of the Goose will make your children have a nice time.
2. Scrabble
Scrabble is, without a doubt, one the classics! Do you remember the feeling of sitting down with your family for a leisurely game? Family time may have shrunk over the years, but the game hasn't changed a bit. Play it and expand the day with your kids by drawing 7 letter tiles to form a word.
3. Monopoly
If you have a competitive offspring at home, Monopoly is one of the classic board games for children. Purchase empty properties, build houses and hotels, rent them with a higher rate… The goal is owning enough properties to bankrupt the opponents! This game usually last a few hours, so it's a great choice.
4. Twister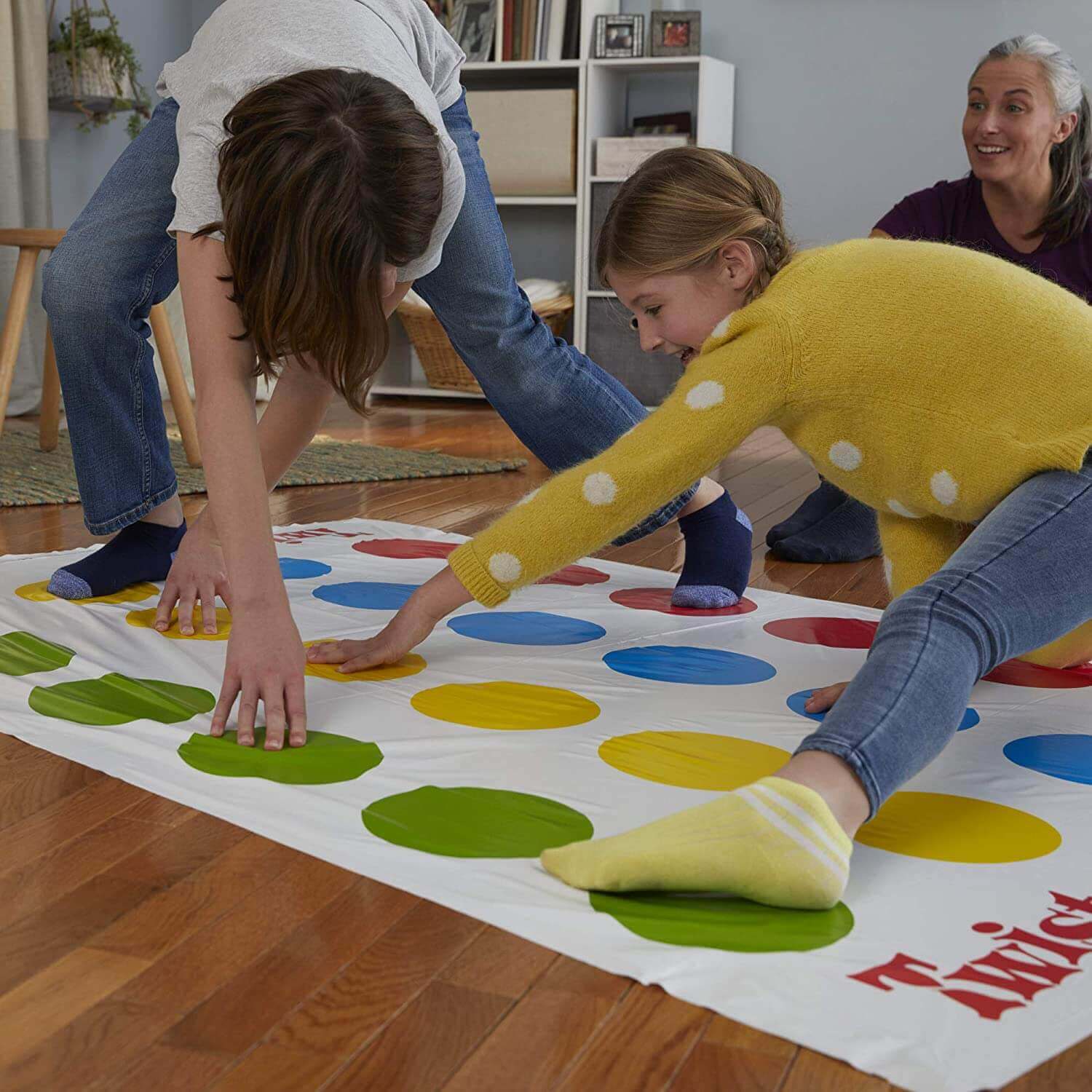 Ok, this probably isn't a board game per se, but if you're in the mood for some exercise, then Twister is for you! Left-hand red, right foot green. Spin the dial and let the silliness begin! Twister sure puts a spin on too much family togetherness! The classic Twister spots and laugh-out-loud action will have you and your children tangled up in fun in no time.
5. Chess
It's well-known that young kids have a huge capacity for learning. In fact, in their first years of life, toddlers acquire many various skills and abilities. Thus, starting the children early on this classic strategy game and you just may find a prodigy on your hands! Players strategically move Chess pieces to put the opponent in checkmate.
Bottom line, spending time at home shouldn't have to be a nightmare if you can propose some great activities to your little ones. Therefore, board games for children are a great option for those parents that want to spend a quality family time!